Mirage Bracelet - Pink Tones - Color Changing Beads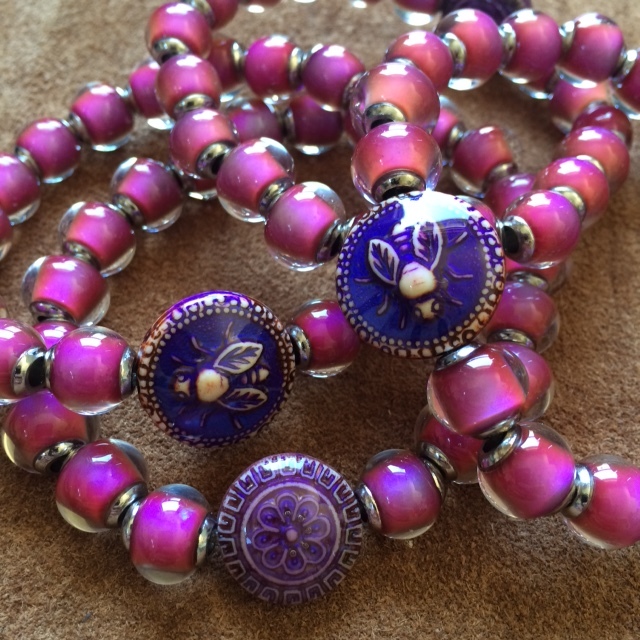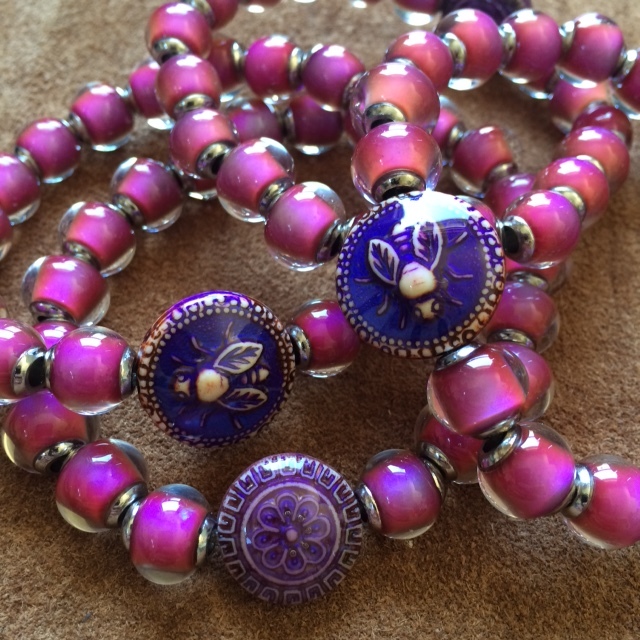 Mirage Bracelet - Pink Tones - Color Changing Beads
Remember mood rings from the 70"s? The beads in this bracelet change color too! The colors range from tangerine to frosted pink to fuchsia pink depending on temperature. I love wearing my bracelet and everyday it gives me a little mood boost. I don't think of it as revealing to me what mood I am in but rather think of it as a bringing joy and happiness to my spirit.
Each bracelet has a color changing bee (may not be the exact bee shown) or flower accent bead. (Flower currently sold out). Please specify your preference in variations below. Bracelets are strung on a durable elastic cord and easily roll onto wrist. Do not submerge in water as the beads will loose their color changing ability.
One bracelet per order. Photos are for reference only.
One size fits most. Please add a note if you'd like your bracelet a little larger or smaller.
Enjoy!
Please familiarize yourself with my shop policies prior to ordering.